Driver Incentives and Training Available
If you sell plug-in electric vehicles (PEVs), Austin Energy provides program information and incentives to pass on to drivers. When your customers buy or lease an electric vehicle, they can join our Plug-In EVerywhere℠ network.
Austin Energy can also offer training sessions to dealerships where we can go over the benefits of electric vehicles and all of the great local programs and initiatives that we have available. Contact us if you would like more information about how to get your dealership listed in the EV Buyer's Guide.
Stay Plugged In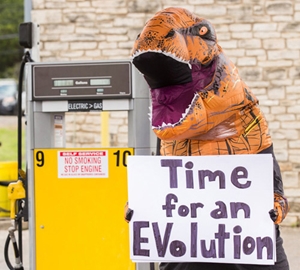 Explore the EV Buyer's Guide. Say goodbye to gas vehicles, forEVer.
Date last reviewed or modified:
10/02/2019