Information for Current and Prospective Residents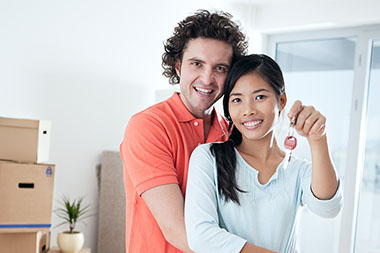 Have you ever rented an apartment just to be surprised when the first electric bill arrived? The Energy Conservation Audit and Disclosure (ECAD) ordinance helps avoid the surprise by letting you know the energy efficiency information about the complex before you sign or renew a lease.
ECAD requires that Austin multifamily properties (such as apartment complexes) complete an energy audit of the residential units. These audits must be done the year the complex turns 10 years old, with new audits conducted every 10 years thereafter. A qualified ECAD Energy Professional must conduct the audit. ECAD applies to properties which are:
Within the Austin Energy service area,
Within the Austin city limits, and
10 years or older
Make Sure You Receive Audit Results from Your Complex Owner or Manager
The property owner or manager is responsible for making sure the ECAD audit is done. All you have to do is make sure you get the results.
Energy audit results should be posted at your complex for all current and prospective residents to review.
If you are a current resident, the property owner or manager must give you a copy of the results when you ask for them or automatically before you sign a lease renewal.
As a prospective resident, the property owner or manager must give you a copy when you apply for a lease. The complex must give the results to you before you pay any application fees.
Did You Know?
The
City of Austin Data Portal
can help you with your search for energy-efficient apartment properties in the Austin Energy service area. With the Data Portal, you can gain access to valuable energy audit results for Austin's multifamily properties to help you make an informed decision about your next residence.
Energy Audits Reveal Improvement Opportunities for Your Property Owner
When you receive audit results, you have the opportunity to discuss energy efficiency measures and improvements with your property management. Residents can come together to encourage property owners to use audit results as a catalyst for property improvement. The ECAD audit covers:
Air conditioning and heating system efficiency
Air filtration, duct performance, air sealing in plumbing areas, and weatherstripping
Windows
Attic insulation
View sample Energy Audit Results (pdf)
The Austin Energy Guide provides residents with an estimated average monthly energy cost. You can use the Austin Energy Guide as a tool to compare similar properties.
View a sample Energy Guide and a detailed explanation (pdf)
Your Complex May Be Exempt from ECAD
Your complex may be exempt if it received an Austin Energy Rebate for the following improvements within the past 10 years prior to June 1, 2011:
If your complex is exempt, it will receive an Energy Audit Exemption Certificate proving the exemption.
View a sample Energy Audit Exemption certificate (pdf)
High Energy Use Properties Must Make Improvements
Unless the complex is a High Energy Use property, ECAD does not require that the owner or manager make energy efficiency improvements based on ECAD audit results.
High Energy Use Properties
The ECAD ordinance requires High Energy Use properties to reduce energy use by 20%. A high energy use property uses more than 150% of the average energy of other comparable multifamily properties in the Austin Energy service area.
If your complex is a High Energy Use property, the owner or manager must provide you with a High Energy Use report before you sign or renew a lease.
View a sample Notice of a High Energy Use Property report (pdf)
Contact Us
Please email ECAD or call 512-482-5346 if you have any questions or need additional information about the ECAD ordinance.
Date last reviewed or modified:
06/02/2022