Collaboration. Sustainability. Community.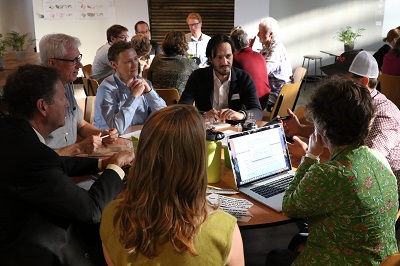 Austin has a legacy of being eco-conscious, and we lead the way for many cities across the U.S.
At Austin Energy Green Building (AEGB), we are proud to promote Austin's ongoing environmental initiatives. We provide a consultative rating system that celebrates the benefits of building green and the Austinites who are passionate about creating a more sustainable Austin.
Contribute to Local Community Goals
AEGB partners directly with developers and building professionals to create places to live, work, and play that contribute positively to Austin's environmental and sustainability goals. As a result, buildings are more economical to own and operate, healthier to live and work in, and better for our community.
Our team approach ensures your green building project's success.
---
What People Are Saying
"AEGB works so collaboratively with owners, architects, and contractors that the results are truly symbiotic. The staff's intimate knowledge of successes and innovations on other projects are leveraged for the benefit of current and future participants. AEGB is a great program for the participants, but more importantly, for people who call these buildings 'home'." — Jennifer J Wiebrand, Area VP of Investments, Gables Residential
"The Austin Energy program gave us useful, specific steps that helped guide the design and construction of our new facility. As a result, we're realizing a 29% savings of utility costs per square foot versus our old building." — Derrick Chubbs, President & CEO, Central Texas Food Bank
"A collaboration of the entire team, including AEGB, began early in the design process which resulted in the exploration of additional sustainable details and a more comprehensive solution to achieve our goals of accessibility and energy efficiency." — Adrienne Trigg, Owner, Barrier Free Construction and Cool House Tour participant
Looking for inspiration and ideas? Browse our library of Green Building case studies
---
Additional Benefits
Earn Recognition in the Community — AEGB recognizes selected projects through:
Construction site signage
Case studies of featured projects
Newsletter features
Educational presentations and tours
News releases and social media posts
Award ceremonies

Get Listed in the Green Building Professionals Directory — Highlight your AEGB project contributions and expertise.

Browse the Green Building Professionals Directory
Get Rights to Use the AEGB Logo — When you participate or promote rated projects, you receive rights to use the AEGB Participant Logo on your organization's website or any marketing materials used for your project.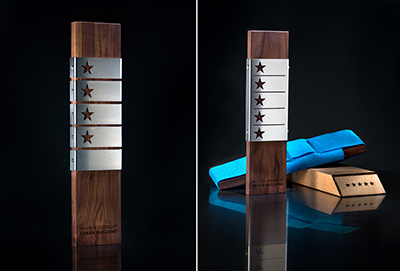 Earn Ratings Plaques — Program participants can earn a complimentary AEGB plaque to display at their project sites for:
Commercial and multifamily projects earning a 3- to 5-star rating.
Single family projects that earn a 4- or 5-star rating.
More plaques may be purchased for additional ratings and/or multiple locations within the same building. Our sustainable plaques are:
Of local design and fabrication.
Durable walnut and stainless steel selected for value and quality.
Nontoxic, VOC–free, exterior grade oil finish.
Eco-friendly — felt sleeves are 50% Eco-Fi (USA made from 95% post-consumer recycled plastic bottles).
Packaged in recyclable cardboard that doubles as an installation template.
Register to Get Started
To achieve an AEGB certification, please register your project as soon as possible using our convenient online rating system.
Stay Connected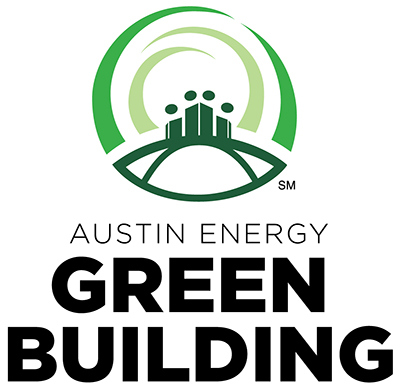 Date last reviewed or modified:
09/18/2019