Follow Simple Steps to Prepare for Outage Safety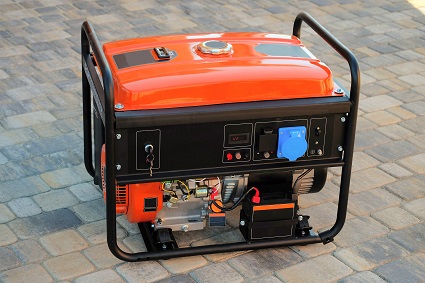 Do you need tips to help you plan ahead to stay safe during a power outage? Read the outage safety planning tips below to help you prepare for an outage.
Always remember to call 9-1-1 if you have a medical emergency or your life is at risk during a power outage. Do not wait for your power to be turned back on.
Outage Safety Planning Tips
Figure Out If Your Home Is Safe and Avoid Downed Power Lines
If your home is not in danger of flooding, fire or some other incoming weather emergency that would make your home unsafe, plan to stay indoors if at all possible in an outage. However, if you must evacuate or go outside for any reason, remember to avoid downed power lines. You must stay at least 35 feet away from any downed lines.
Plan ahead for the possibility of seeing a downed power line near your home or business. Remember to call 512-322-9100 to report it immediately. Tree branches, fences, hoses, playsets, and other structures near you can become energized by a downed power line.
Learn how to stay safe when a power line is down
Make sure you have an evacuation plan that works for your household, including pets, before severe weather ever comes. If you need to evacuate or travel across the city in the aftermath of severe weather, first consult the Outage Map to view the location and types of known electrical hazards.
Get Flashlights or Battery-Operated Lanterns
Battery-operated lights are safer than candles and kerosene lanterns that can cause fires and fumes. Keep a few on hand, other than your cell phone, to make sure you have light when you need it.
Be Safe with Portable Emergency Generators
Portable generators can provide limited electrical power during an outage but they can be dangerous! If you buy or borrow a portable generator, make sure to follow manufacturer instructions and keep your household safe.
Never fuel or run a portable generator inside your home, place of business, or garage.
Make sure the generator is equipped with a double-throw transfer switch that protects your equipment and prevents feedback on power lines.
Ensure installation meets proper electrical requirements.
Learn more about portable generator safety
Think About Your Appliances
Plan ahead for how you will handle your appliances when the weather forecast seems severe. If the power goes out, home refrigerators with the doors kept shut can keep food cold enough for a day or two without power. About 25 pounds of dry ice will keep a 10-cubic-foot freezer at the proper temperature (32 degrees F) for three to four days. When in doubt, throw the food out. Make sure to plan ahead to keep dry food on-hand if you cannot use your refrigerator or freezer.
Read the USDA guidelines for keeping food safe during outages
As you plan for a possible future outage, remember what to keep on and turn off. Did you know that major appliances such as air conditioners and heat pumps left on during an outage can overload electric lines once power is restored? That can cause a second outage.
Leave just a few light switches on, including one or two outside lights. Gas appliances may not work if the power is off because the equipment may require electricity to run.
Prevent Falls
Whether you are walking around a dark home or walking outside on a slippery driveway, you can risk falling during a power outage. Make sure to keep flashlights at home to help you walk around safely in the dark. You can get large bags of salt at home improvement stores and grocery stores to prevent slippery sidewalks, driveways, walkways and decks.
Look at Those Tree Branches
Do you see a power line coming close to a tree branch on your property? During windy and stormy weather, swaying and broken tree branches can rub against wires or bring down power lines. In extreme cold, ice adds heavy weight and brings wires in contact with trees which may also lead to down power lines and power outages. Contact Austin Energy about trimming trees away from power lines to help prevent tree-causing outages.
Learn More
Date last reviewed or modified:
05/31/2023