Customer Driven. Community Focused.
Austin Energy is an enterprise of the City of Austin. Community-owned since 1895, we provide electric power and retail energy services to the Greater Austin area. The Austin City Council sets rates and terms and conditions of service.
Austin Energy is part of the Electric Reliability Council of Texas (ERCOT).
Austin Energy's Service Area
Our service area covers approximately 437 square miles. Most of those square miles (about 422) fall within Travis County, and the remaining square miles fall within Williamson County. About half of our service area (227 square miles) is within the Austin city limits.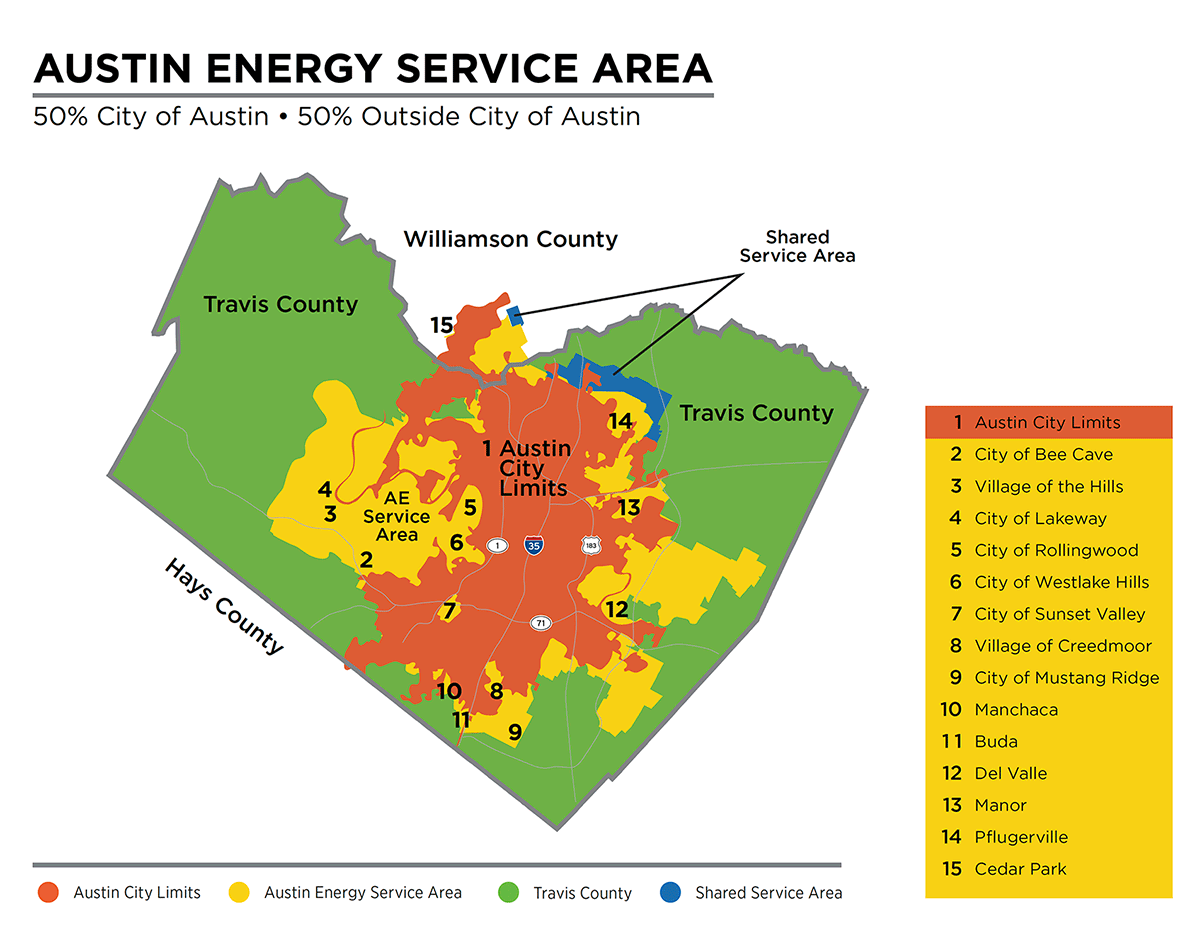 In addition to the City of Austin, our service area covers: The City of Bee Cave, Village of the Hills, City of Lakeway, City of Rollingwood, City of Westlake Hills, City of Sunset Valley, Village of Creedmoor, City of Mustang Ridge, Manchaca, Buda, Del Valle, Manor, Pflugerville, and Cedar Park.
Get residential utility services and manage your bill with City of Austin Utilities
We Provide More than Electricity
In addition to providing electric service, Austin Energy also offers these services for residential customers:
Outage Map and Text Alerts
Austin Energy's outage map and notification system helps you stay informed during outages. When the lights go out, don't be in the dark!
Green Power and Energy Efficiency Options Available
Austin Energy has one of the most aggressive plans in the nation to reduce our carbon footprint and achieve environmental excellence.
Austin Energy residential customers who want to do more to "live green" have multiple program options available to them, such as:
Learn More
Date last reviewed or modified:
03/07/2022