Manage Your Commercial Energy Usage
There are many ways in which you can manage and lower the energy usage for your commercial facility. Doing so can help lower your energy costs.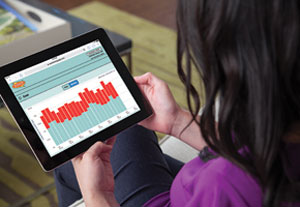 The Austin Energy App allows businesses to monitor daily energy usage and power factor data, and to set alerts for increasing demand levels.
Energy Profiler Online — Energy Profiler Online is Austin Energy's affordable and easy-to-use online metering technology. You can use Energy Profiler Online to monitor your company's energy use and to help identify opportunities to save energy and money.

Learn more about Energy Profiler Online

Commercial Demand Response — Commercial Demand Response is a voluntary program for demand rate commercial customers who can reduce their energy use during peak demand periods. Participants may be eligible to earn money based on how much energy they save.

Learn more about Commercial Demand Response

Energy Efficiency for Houses of Worship — Austin Energy understands that high electric bills can be challenging for our local houses of worship — especially during our hot Austin summers. We offer several options, such as Free Energy Assessments, Small Business Lighting incentives, and Load Profiler to help offset the costs of cooling and heating your worship facilities.

Learn more about energy efficiency opportunities for houses of worship
Date last reviewed or modified:
06/02/2022