ECAD Toolkit For Real Estate Professionals
Resources for Presenting ECAD to Your Clients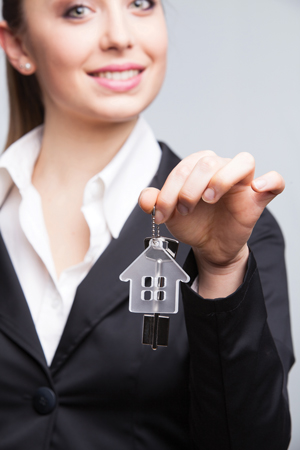 During real estate transactions in Austin, real estate professionals regularly counsel clients on the Energy Conservation Audit and Disclosure (ECAD) ordinance, which requires home sellers to share comprehensive energy audit details with buyers for homes that are:
At least 10 years old
Within the Austin city limits
Served by Austin Energy
This toolkit will help you prepare for conversations with your clients about the ordinance requirements. Print the materials or use them electronically to explain important details about the process and requirements. Bookmark this page for future reference, and check back periodically for updates and new materials to help your clients.
What is ECAD? How does energy efficiency impact the value of a home? Use this document with sellers and buyers to convey the benefits of ECAD, especially during a home sale.
Does ECAD apply to this home? Follow this decision tree to determine if the ECAD ordinance is relevant in your current home sale transactions.
Want more from ABoR? Check out other resources available from the Austin Board of REALTORS® to assist professionals like you.
How do you read a completed residential ECAD Energy Audit? Share this document with clients who want to know what to expect when the ECAD Energy Professional delivers this detailed report.
Austin Energy Can Help if Your Clients Want to Make Improvements
Austin Energy residential customers can choose from an array of programs and services to help save money and energy.
Home Performance with ENERGY STAR Rebate®
Customers who complete all recommended improvements meet ECAD requirements for a period of 10 years. Customers can take advantage of rebates and attractive financing to get started, as well as possible federal tax credits once the upgrades are complete.
Thermostat Rebates
Customers can get $85 when enrolling in the Power PartnerSM Thermostat program with an approved smart thermostat.
Monitor Your Usage
Log in to City of Austin Utilities Online Customer Care to check your usage, get customized tips for saving energy, and set alerts to help you avoid high bills.
Austin Energy Green Building
If your clients are considering a re-model of their purchased home, make sure they consult with an Austin Energy Green Building professional. We have the experience and know-how to help you construct homes that are beautiful, durable and friendly to the environment.
Options for Renewable Green Power
Solar Photovoltaics (PV) – Your clients can find clean, quiet and efficient ways of generating electricity by harvesting sunlight. Customers can take advantage of solar incentives to help purchase solar panels for the home.
GreenChoice – Your customers can do something good for Austin and the environment. Anyone can be a wind fan by choosing 100% renewable Texas wind energy.
Give Us Your Feedback
Like this page? Want more tools? Email your feedback
Contact Us
Please email ECAD or call 512-482-5346 if you have any questions or need additional information about the ECAD ordinance.
Date last reviewed or modified:
09/14/2022