Reinventing Electric Service Delivery with Innovative Technologies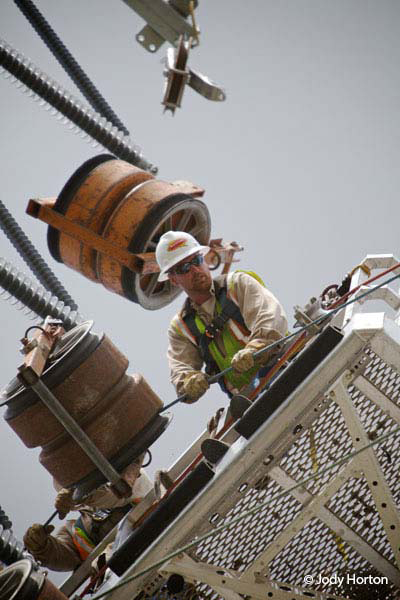 With continued growth and electric demand in the Austin area, a reliable and efficient electric grid is paramount in moving the community forward into the future. Austin Energy is reinventing the way we deliver electric service through the development of an integrated Smart Grid.
A Smart Grid — an electric grid that connects customers and utilities to the equipment through a communication network, reactive hardware, and interpretive software — is one way Austin Energy manages supply and demand more efficiently, empowers customers with more control over their electric use, monitors outages, and increases operational efficiencies and capabilities.
Austin Energy's Smart Grid
Much of our lives are centered on electricity, from powering our homes, to transportation, to the tools we use at our jobs on a daily basis. Austin Energy's integrated Smart Grid better serves our community through increased reliability, customer communication, and electric energy control.
Smart Grid technology allows for real-time meter reads online or by phone, remote service for power activations and deactivations and creative billing structures like time of use billings.
Austin Energy has been building our Smart Grid for more than a decade. The system runs from the power plants, through the transmission and distribution systems, to the meter, then back to the utility.
Austin Energy's Smart Grid includes:
437 square mile service area
More than 500,000 residential and commercial meters
11,651 miles of transmission and distribution line
74 substations
Benefits
For Austin Energy customers, the Smart Grid means:
Quicker outage restoration
Better control over personal energy use through web-based management tools
Improved energy efficiency and solar programs
Along with the benefits to our customers, the Smart Grid allows for utility optimization including reaching our renewable energy goals, lower costs for improved operational efficiency, improved load distribution, and supports the local clean-tech economy.
Continuous Improvement
Austin Energy is always looking for ways to improve the system, and we actively participate in a "real-life Smart Grid laboratory." Austin Energy is a founding and active partner of Pecan Street Inc. —formerly The Pecan Street Project — a collaborative research and development demonstration effort located in the Mueller redevelopment community. Pecan Street studies, tests, and helps commercialize the benefits of Smart Grid technologies with a focus on residential applications.
Austin Energy is also improving our system with the Austin Sustainable and Holistic Integration of Energy Storage and Solar Photovoltaics (SHINES) project. The Austin SHINES project integrates solar power, energy storage, smart inverters, forecasting tools, market signals, advanced communications and a software optimization platform.
Energy storage improves the way we generate, deliver, and consume electricity; it helps during emergencies like power outages from storms, equipment failures, accidents or other unforeseen circumstances.
The key benefit of energy storage is its ability to balance power supply and demand instantaneously — within milliseconds — which makes power networks more resilient, efficient, and cleaner than ever before.
Learn More
Date last reviewed or modified:
04/01/2019