Manage High Home Energy Bills
Tips, Options, and Resources Can Help You Save
Occasionally, you may receive an electric bill that seems out of line with previous bills. A variety of factors may cause this. You have several options to help you monitor and manage your energy usage while finding ways to save.
#1: You May Be Using More Electricity
Weather — Varying weather conditions from one billing period to the next can affect your bill. During extreme heat or cold, air conditioning or heating equipment works longer and harder to maintain comfort level, which means you use more energy to stay comfortable. Keeping your thermostat at 68 degrees or less in the winter, and 78 degrees or more in the summer can help you save energy when extreme temperatures come.
Changes in operating habits — Your thermostat settings may have changed from previous billing periods. Maybe someone in your household adjusted the thermostat for a special reason. A smart thermostat can help you control your settings from anywhere to ensure consistent indoor air temperatures.
Malfunctioning equipment — You may have water heaters, air conditioners, refrigerators, or other appliances that are malfunctioning. Or you may have timers on electrical equipment that do not turn the equipment off. Check for any obvious signs of malfunction — such as refrigerators, air conditioners, and water heaters not maintaining proper temperatures — and seek professional assistance to make needed repairs.
Increased number of days in a billing period — The billing period may be longer than previous ones, which means you might have cooled or heated your home for more days this month.
​​​
You can view your home electric usage anywhere you have internet access by logging in to City of Austin Utilities Online Customer Care. You can also compare your usage to similar homes in your neighborhood, set alerts for higher billing tiers, and receive customized energy savings tips. For an even deeper dive into your usage, including solar panel production info, access the Austin Energy web app.
#2: You Need Information on Bill Payment Options and Customer Assistance Programs
Maybe your income has changed since last month. Maybe you have faced unexpected job losses or medical expenses. City of Austin Utilities and Austin Energy want to help all customers pay their bills while keeping electric rates low.
Bill Payment Options
As a City of Austin utility customer, you have a variety of payment options, so you can pay and manage your bill in a way that fits your lifestyle.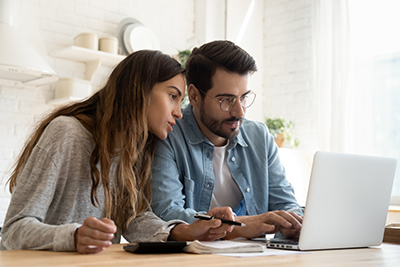 Customer Assistance Programs
City of Austin Utilities also offers help for residential customers who face temporary or long-term financial difficulties as well as serious medical problems. Each program has eligibility requirements.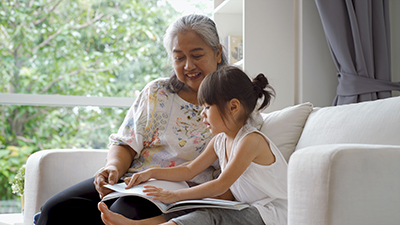 Utility Bill Discounts — Residential customers on low or fixed incomes who participate in certain state, federal, or local assistance programs can benefit from the City of Austin's Customer Assistance Programs (CAP) utility discounts.
Financial Support Plus 1 — The Plus 1 fund helps by providing emergency financial aid to residential customers who are having a temporary problem paying their utility bills.
Services for the Medically Vulnerable — The City of Austin offers a registry for customers with a long-term disease, ailment, or critical illness. Eligible residential customers receive more time to pay their bills and personal case management from the City of Austin and partnering social service agencies.
#3: You Need Easy Tips to Reduce Energy Use
Simple changes can make a big difference on your energy bills. Making a few easy efficiency improvements around your home, like changing your air filters and adjusting the thermostat a few degrees, will help reduce your energy usage. Try these tips to save on your utility bills.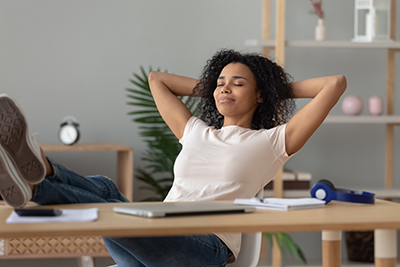 Set your thermostat at 78 degrees or higher in the summer. Raise the thermostat to 85 degrees when you are away for two hours or more on a hot day.
Set your thermostat at 68 degrees or lower in the winter. Lower the thermostat to 60 degrees when you are away for two hours or more on a cold day.
Install LED light bulbs. ENERGY STAR® qualified LEDs use at least 75% less electricity, generate less heat, and last about 50 times longer than regular incandescent bulbs, and five times longer than Compact Fluorescent Lightbulbs (CFLs).
Point fans in your direction on a hot day. Fans blowing directly on you can make temperatures around you feel about 4 degrees cooler. Only keep fans on when you are in the room.
Clean your AC condenser/evaporator coils. Clean coils lower your energy costs, extend the unit's life, and provide cleaner air for you to breathe.
Keep debris and high grass away from the condenser. These obstacles block airflow, which makes the condenser work harder and run longer.
Close shades/curtains on windows hit by direct sunlight during the summer, open them in the winter. This helps to keep extra heat out in the summer, while using natural sunlight to keep warm in the winter.
Provide shade for outside AC units. AC units shaded by trees or structures work more efficiently and use up to 10% less electricity.
Avoid turning on the oven during the hottest time of the day during the summer. Using a microwave or a slow cooker produces less heat. Do not use a gas or electric oven for heating during the winter in order to avoid carbon monoxide poisoning and other safety hazards.
Unplug appliances, chargers, and electronic devices when you are not using them. They use energy even when they are turned off. Turn off your lights when you leave a room.
Want More?
Call 512-482-5346 to talk to one of our energy efficiency specialists. They are available to discuss your concerns and answer questions about energy related issues.
#4: You need more comprehensive ways to save for the long-term.
Austin Energy provides rebates, incentives and resources to help customers save on home energy efficiency improvements that can help create long-term savings on energy bills.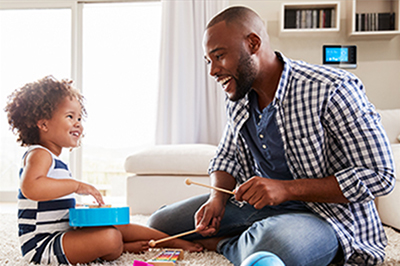 Learn More
Date last reviewed or modified:
03/22/2022