Austin Energy Green Building
Sustainable, Healthy Solutions for Home, Community, and Business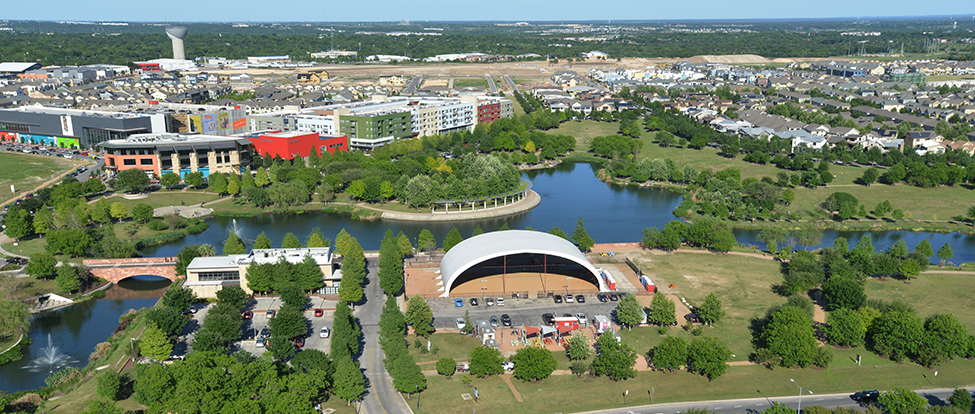 The 700-acre Mueller development is the largest neighborhood of single family, multifamily, and commercial AEGB rated buildings. ©Catellus
Our Story: Leadership, Innovation, and Planning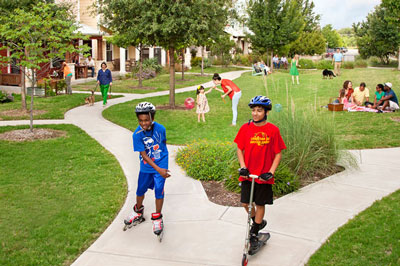 ©Kimberly Davis
Austin Energy Green Building (AEGB) cultivates innovation in building for the enrichment of the community's environmental, economic, and human well-being. In 1991, AEGB developed the first rating system in the U.S. for evaluating the sustainability of buildings, inspiring many cities to follow.
We work with the public and building professionals to guide and build green projects that contribute positively to the city's environmental goals and make Austin a more sustainable place to live for generations to come.
---
Design and Build Green: Information for Design and Building Professionals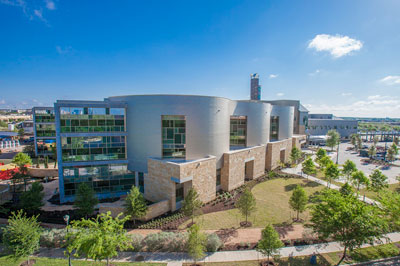 ©Marc M. Swendner, Seton Healthcare Family
---
Learn and Connect: Attend Green Building Events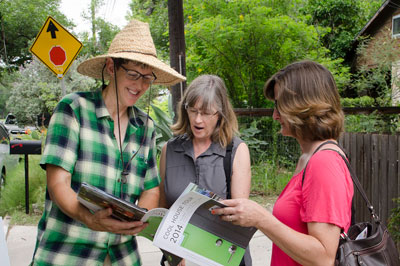 ©Sherwin Fields
We are passionate about creating educational opportunities with community partners to help everyone learn about the benefits of green building. Looking for AIA or GBCI continuing education credits? AEGB offers free monthly seminars for professionals.
Sign up for a green building seminar or workshop
Next Up: October 26, 2023 — Designing for Public Health
Creating healthier communities that promote human dignity and joy is at the heart of designing for equitable futures. Building social equity and advocating for environmental sustainability means considering whole systems, cultures, and communities. This seminar will explore where and how public health meets health care, climate, and housing. Speakers will present global and local projects that serve diverse communities and explore community health elements that advance social impact, sustainability, and resilience.
Get details on Designing for Public Health
---
Live and Work Green: How to Buy, Remodel, or Rent a Green Building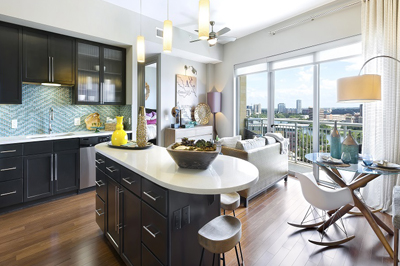 ©Gables Residential
---
Partner and Plan: Build Partnerships for Sustainability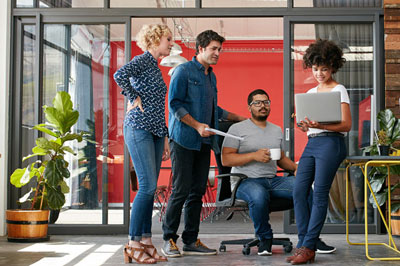 ---
Stay Connected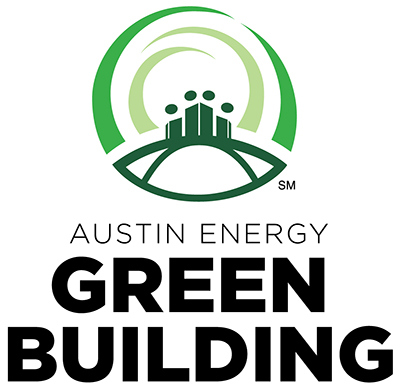 Date last reviewed or modified:
05/02/2023