Innovative Energy Solutions for a Growing City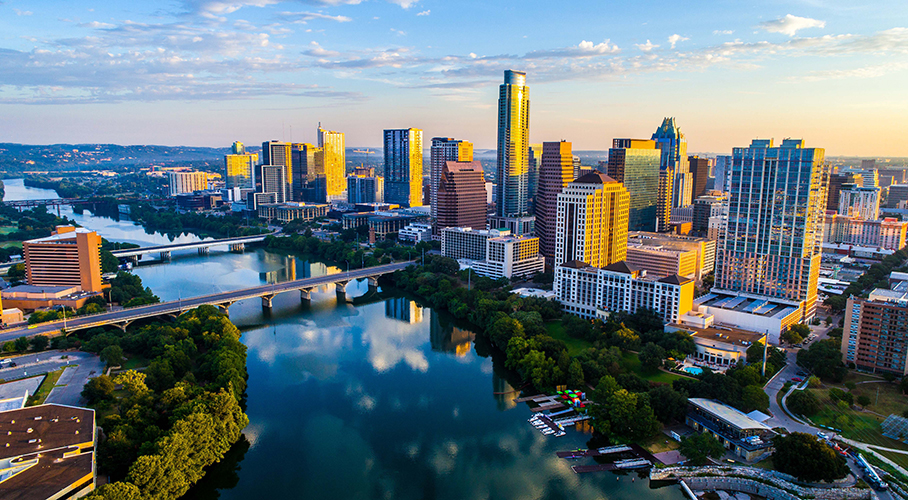 The Capital Improvements Program (CIP) is the part of Austin Energy's operations that stays ahead of growth by working every day to build a better electric system for our customers.
Since Austin Energy increases its customer base every year, the organization allocates more than $200 million annually in its CIP budget to increase reliability, prevent power outages, and account for growth. As a community-owned utility in one of the fastest-growing regions in the country, Austin Energy is responsible for both increasing the electrical capacity to serve the fastest growing areas of the city, and for upgrading outdated infrastructure and technology across the service territory.
The CIP complements Austin Energy's mission by providing the infrastructure and funding needed to safely deliver clean, reliable energy and excellent customer service to customers at an affordable price.
Repowering Downtown Austin
As downtown Austin continues to see rapid development and growth, Austin Energy will meet the increased demand for electricity by upgrading existing downtown Austin electrical facilities and by building new electrical infrastructure.
The $60 million in improvements will ensure the city's most important economic engine stays vibrant and continues to grow well into the 21st century.
Read more about Repowering Downtown Austin
Repowering North-Central Austin
Infrastructure and electric systems must change with the times. In recent times, Austin has experienced tremendous growth and development in the North Austin community. This growth has led to increased demand on a more than 50-year old transmission circuit. Upgrades and improvements are necessary. The Repowering North-Central Austin Project will replace outdated transmission lines with modern lines that can carry increased capacity and that are more safe and reliable.
Read more about Repowering North-Central Austin
Central Texas Grid Connection
Energy generators across the state need access points to add energy to the Texas grid. The Electric Reliability Council of Texas (ERCOT) requires all transmission service providers like Austin Energy to provide this access by connecting energy generation to nearby substations and transmission infrastructure.
Central Texas Grid Connection Project aims to connect RWE Renewable's 200 MW of solar generation plus 80 MW of battery storage to the proposed Cistern Substation, along with a modern fiber optic transmission line, using existing poles to tie the new substation into two existing substations.
Read more about the Central Texas Grid Connection
Southeast Austin Energy Upgrade
A large and growing portion of southeast Austin receives energy from an aging power line that crosses Lady Bird Lake. The Southeast Austin Energy Upgrade project will tunnel beneath the lake to replace old infrastructure with two new power lines. This project will ensure safe, reliable energy for residents and businesses in the area.
Read more about the Southeast Austin Energy Upgrade
Austin SHINES: Innovations in Energy Storage
The electric grid is changing and Austin Energy is bringing smarter-grid systems to the Austin region. With the advent of very large batteries and the penetration of solar panels in East Austin, a new effort will explore how batteries, solar panels and advanced electronics can be tied together in new ways to serve our community better.
The Austin SHINES project integrates solar power, energy storage, smart inverters, forecasting tools, market signals, advanced communications, and a software optimization platform to improve the way that we generate, deliver and consume electricity.
Follow Us
Date last reviewed or modified:
10/22/2021