Austin Energy Regional Science Festival winner takes home $40,000 in prestigious science Talent Search
March 29, 2021
AUSTIN, Texas – Sam Christian, 17, senior at Austin's Liberal Arts and Science Academy, earned 10th place in the national Regeneron Science Talent Search (Regeneron STS) where judges awarded him $40,000 for his science project. Christian placed second at this year's Austin Energy Regional Science Festival in the category of Physics and Astronomy.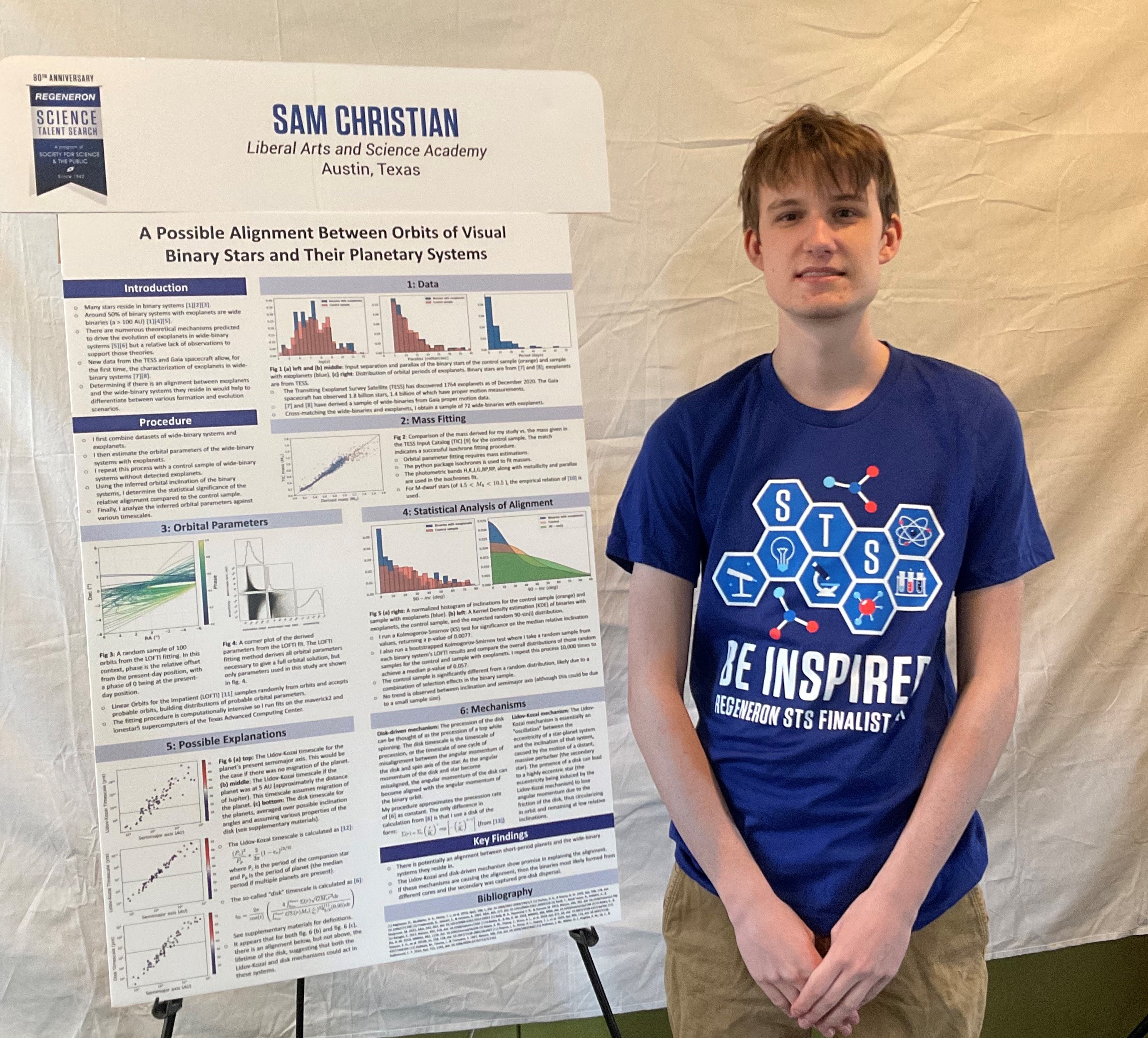 Christian's research looked at computationally modeled data from numerous observatories and NASA's TESS telescope to identify and observe movements of planets in 69 wide-binary star systems, which are twin-star systems spaced up to a light year apart. He showed the orbits of these exoplanets align to a great extent with the orbit of their binary system. His findings, when applied to a larger sample, could shed additional light on how planets are formed and evolve.
"It was an honor to get 10th place at Regeneron STS, a level I've dreamed of achieving throughout high school," Christian said. "However, the best part of the entire experience was not the award at the end but the many friendships I made with fellow finalists over the week."
The Regeneron STS is the oldest math and science competition for high school seniors in the country. Christian was one of more than 1,700 students who competed this year. Forty students were chosen as finalists. The student who placed first was awarded $250,000.
Regeneron STS is a project of the Society for Science, the same organization that manages the Regeneron International Science and Engineering Fair (ISEF). Six high school students who were awarded Austin Energy Regional Science Festival's "Best of Fair" advanced to ISEF, which occurs in May.