55th Annual Zilker Holiday Tree Installation
October 28, 2021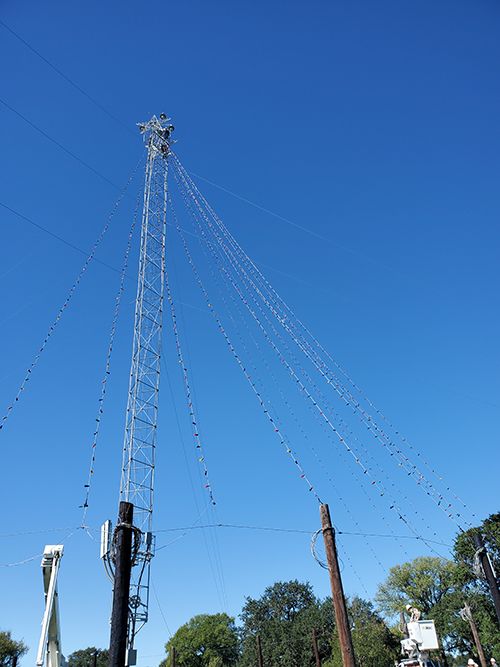 Austin Energy crews strung lights to transform the 155-foot-tall Zilker moonlight tower into the Zilker Holiday Tree on Thursday, Oct. 28.
The tree is decorated with 39 strings of LED bulbs, each containing 81 red, yellow, green and blue bulbs. The strategic placement of the yellow bulbs on each string gives the tree its distinctive and dizzying swirl pattern. A double star tops the display, measuring 10 feet from point to point.
The moonlight tower in Zilker Park is one of the original 31 towers that provided the City of Austin its first urban lighting system in 1895. Only 17 of Austin's original moonlight towers remain and serve as the only working moonlight towers in the world. Over the years, the moonlight towers and the Zilker Holiday Tree have become Austin icons and a beloved community tradition.
Watch the history of Austin's moonlight towers by clicking here.
The Austin Parks and Recreation Department will release information about the Zilker Holiday Tree on their website in November.