Virtual Cool House Tour showcases energy-efficient homes
September 22, 2020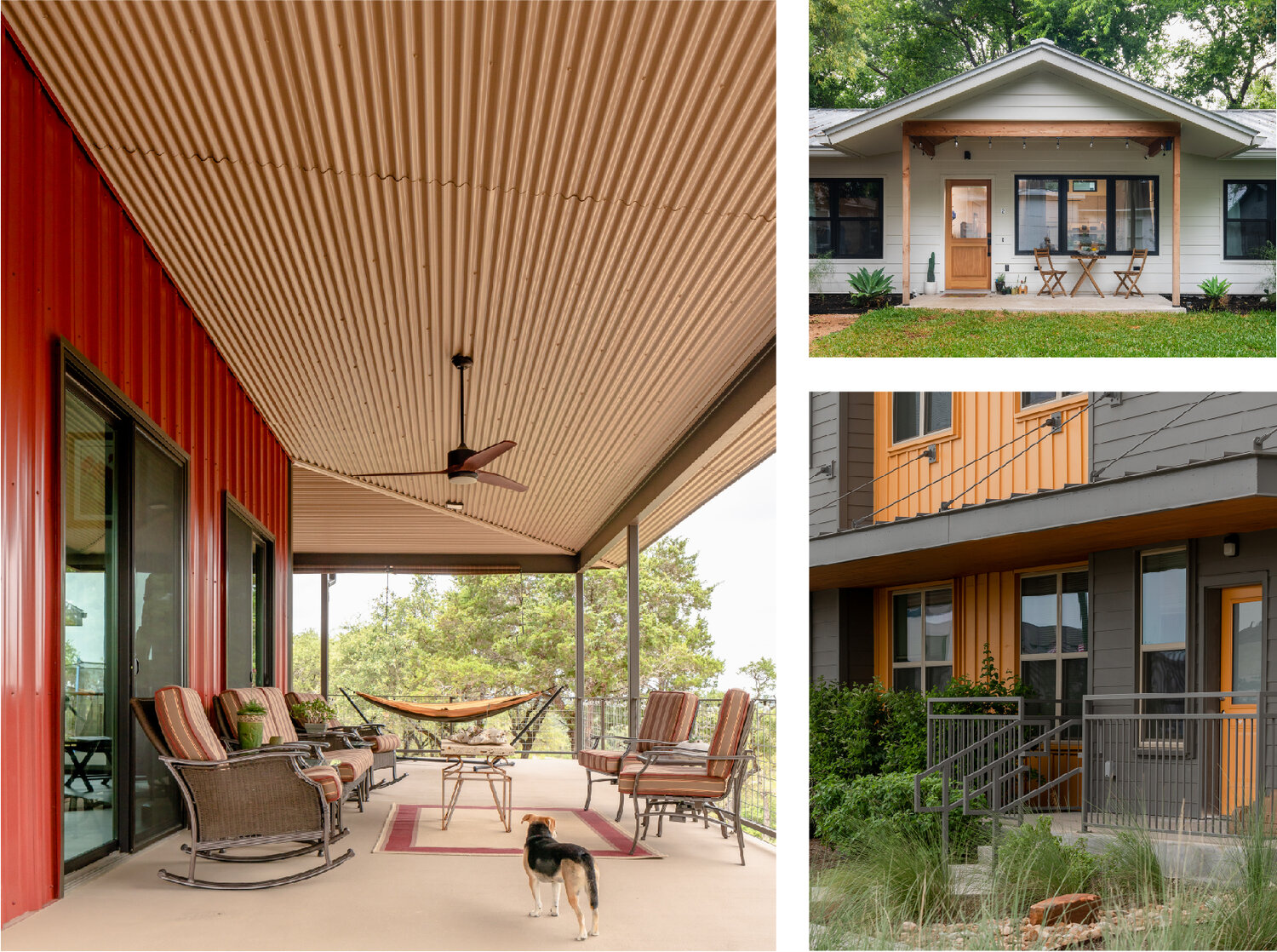 Tour the greater Austin area's coolest green homes from the comfort of your own back porch or from your couch! This year, Austin Energy Green Building and Texas Solar Energy Society's Cool House Tour will be an interactive, virtual experience, via webinar, on Sunday, September 27, 2 - 4 p.m.
The 24th annual Cool House Tour showcases homes that are built to high standards of energy efficiency, sustainability, comfort and regional design. This signature event provides guidance and inspiration to those who want to learn more about living comfortably in the hot Central Texas climate, while getting the most out of all available resources.
While this year's tour has been adapted to a virtual environment, homeowners and building professionals will share their experiences of bringing these sustainable homes to fruition and will answer questions live on the webinar. The tour will also feature information on Austin Energy Green Building and Energy Efficiency Services programs.
Notable highlights on the tour this year:
Discover a stunning Hill Country hideaway featuring fire-resistant construction, a large solar array, and a rainwater collection system that is meeting all the home's needs – both indoors and out.
Get inspired by architects who will discuss designing an urban cottage to live large and cool in Austin's hot, humid climate. Explore other backyard structure options while learning about the City of Austin development standards.
Listen to the story of how Austin's most prolific builder of green affordable housing developed an affordable apartment complex complete with solar array, electric vehicle charging, courtyards with playscapes, and other community amenities in the Mueller neighborhood.
Since creating the nation's first green building rating system in 1991, AEGB has rated more than 17,000 single family homes, 185 multifamily properties with more than 30,000 dwelling units and 300 commercial properties with more 37 million sq. ft. and nearly 10,500 dwelling units.
Green building has become part of the mainstream, making it more affordable to buy an energy efficient, sustainable home. About one-fourth of all new, single-family homes built in Austin are now green building rated. AEGB develops and maintains its own Austin-specific rating systems that allow them the flexibility to carry out Austin's ambitious climate protection goals.
How to get tickets
Cool House Tour virtual event tickets are available at three levels at coolhousetour.com:
General Ticket: $10 (+$1 processing fee)
Continuing Education Ticket: $15 (+$1 processing fee)
Student Ticket: $5 (+$1 processing fee)
A recording of the webinar will be available for ticket holders after the event.