How to do business with Austin Energy during Stay Home, Work Safe Order
March 30, 2020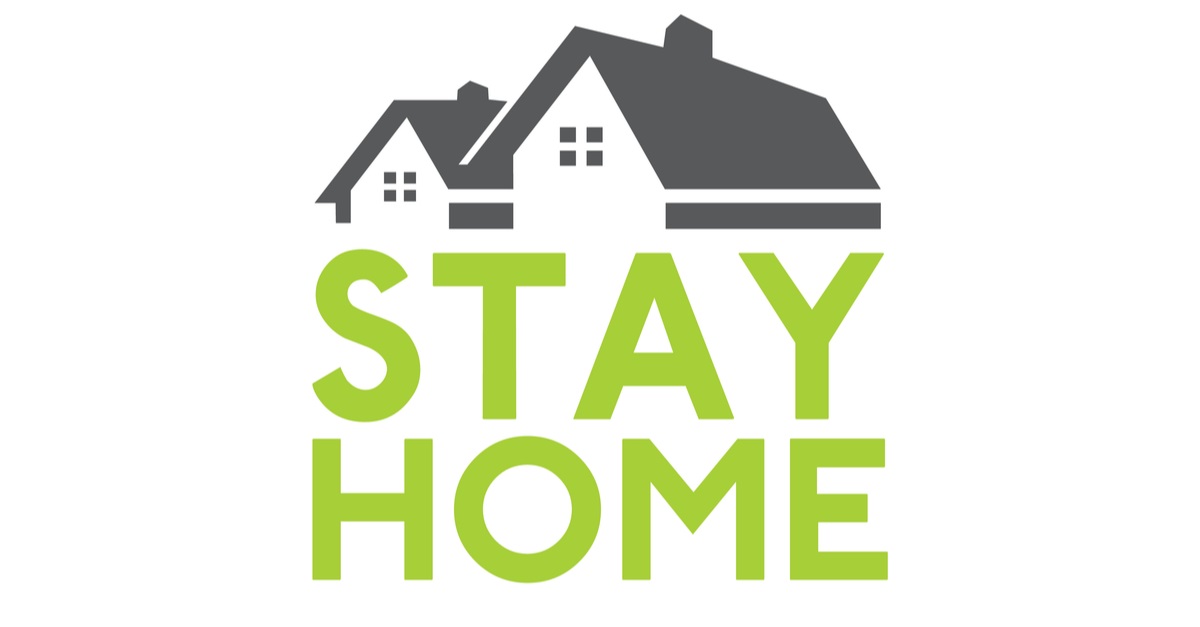 The Austin-Travis County "Stay Home, Work Safe" order which went into effect March 24 seeks to reduce physical interactions by 90 percent from current levels. Austin Energy has introduced temporary measures to help reduce the risk of transmission in the Austin area. The utility is monitoring the situation and responding to changes as quickly as possible to meet customer and contractor needs while addressing public safety concerns.
Infrastructure/Electric Systems Field Operations
First, in order to protect critical infrastructure facilities and the personnel operating them, all Austin Energy buildings are closed to non-essential services and the utility is enforcing restricted access to prevent unnecessary contact. Most Austin Energy employees and contractors are teleworking.
As always, Austin Energy distribution, transmission and substation construction and maintenance continue working to keep electricity service running safely for our community. This includes work on critical infrastructure. Staff is monitoring temperatures daily, maintaining social distancing, sanitizing equipment, and practicing safe work procedures. As with other functions, operations will be contingent upon the health and safety of our staff.
Commercial, Multifamily and Residential Energy Efficiency Programs
In accordance with the Order, Austin Energy's Energy Efficiency Services will discontinue all physical onsite inspections, outreach activities and audits through the current recommended date of April 13.
As this situation is fluid, we will forward any further guidance to customers as situations change.
If a participating contractor is called upon to perform emergency equipment replacement or work deemed essential in the Order, video inspection of installed equipment will be allowed. For further details, contact the program information group at conservation@austinenergy.com or 512-482-5346.
Energy Conservation Audit and Disclosure
In response to the Order and continuing through subsequent orders, all city code deadlines have been extended until May 1, allowing property owners until then to comply with Energy Conservation and Audit Disclosure (ECAD) requirements. Owners of residential homes sold will be required to obtain an audit after the order expires.
Austin Energy Green Building
Austin Energy Green Building (AEGB) will not be conducting on-site inspections until further notice. New and ongoing projects should reach out to AEGB for how to appropriately engage in project review moving forward.
Austin Energy Solar Program
Solar inspections for all projects which requested an inspection prior to March 27 will continue to occur in-person, unless the customer opts-out. Customers do not need to be present during an inspection, other than to provide access to the site. Contractors will practice social distancing and other CDC-recommended protocols prior to any inspections. Solar inspections of critical infrastructure will also continue.
Commercial and Small Business Lighting Program and Multifamily Rebate Program
No commercial and small business lighting or multifamily rebate program inspections will be performed until further notice.
Exterior work (Solar Screens) can continue with the consent of the property management
Electric System Engineering and Technical Services
Any developers or contractors building in the Austin Energy service area must follow the City of Austin's criteria and guidelines to ensure the safety of the electric design.
All Distribution Design and Engineering staff are teleworking. All Austin Energy applications can be submitted online, as outlined below. Design, engineering and construction payments will be accepted through the City of Austin's online AMANDA system, or by mail. Please refer to the following to learn how you can apply, make a payment or track the status of your application:
Request a Service Availability Letter: To request a letter confirming that your property is located within Austin Energy's Service area, please visit our website to fill out the online form.
Apply for Austin Energy Building Service Planning: The walk-in service counter located in the Development Assistance Center at 505 Barton Springs Road is now closed until further notice. Building and Electrical Service plan applications, questions and comments may be submitted to aebspaespa@austinenergy.com. Applications are reviewed daily and are available under Residential Building Review at http://www.austintexas.gov/page/electronic-plan-review-eplan-review.
Apply for Electric Service Planning: Electric Service Planning Applications (ESPA) and associated backup materials may also be submitted electronically on our Austin Energy Design and Planning website. ESPAs will not be accepted in person at this time.
Track Distribution Design and Planning Projects: The Distribution Design group will continue to work on customer projects while teleworking. All customer meetings will be held via phone or online meeting, as necessary. For questions, please contact the designer assigned to your project, or relevant Design Intake Specialist:

AE Design North (North of 969/MLK/Windsor Rd.): 512-505-7181
AE Design South (South of 969/MLK/Windsor Road): 512-505-7682
AE Network Design (Downtown): 512-505-7682

Make a Payment for Distribution Design: As project designs are completed, payment can only be made electronically through AMANDA or by mail. Customers must have an active electric or building permit in order to pay through the AB+C Portal. Please coordinate with your designer to pay design fees through AMANDA. If the payment is in excess of $99,999, split the payment into multiple parts to avoid hitting payment maximum. The fee will show as "AE Customer in Aid to Construction Recovery Fee" when applied. Internal work is underway and should result in process changes and efficiency gains.
Make a Payment for a Customer Requested Outages: Payment for customer requested outages can be made electronically thru AMANDA. The fee shows as "AE Afterhours Fee" through AMANDA. In-person payments will not be not accepted at this time. For questions, please contact the service center affiliated with your requested outage:
Request an Austin Energy Review of Site and Subdivision Plan: The Development Services Land Use Review Division receives and coordinates reviews and permits site plan and subdivision applications for compliance with Chapters 25 and 30 of the Land Development Code. Austin Energy staff will continue reviews of site and subdivision plans received from Development Services. Austin Energy customer consultations will be conducted via online meetings, instead of face-to-face meetings.
For current information on Development Services processes, including Land Use Review during COVID-19, please visit http://www.austintexas.gov/page/dsd-covid-19. For questions about applications in review, please contact Austin Energy Public Involvement & Real Estate Services 512-505-7733 or email Andrew.Halm@austinenergy.com.
For questions about applications in review, please contact Austin Energy Public Involvement & Real Estate Services 512-505-7733 or Andrew.Halm@austinenergy.com.
How to Make Utility Payments
All walk-in utility payments centers are temporarily closed to the public. More information.
Disconnections for non-payment are suspended and all recent disconnections were reconnected. More information.
We continue to work with customers in financial need to make payment arrangements or see if they qualify for Customer Assistance Programs. Customers are encouraged to call 512-494-9400 or visit www.coautilites.com.
Additional Resources for Businesses and Contractors
Note for contractors/businesses: Find more information and updates to how Austin is responding to COVID-19 at www.austintexas.gov or contact Austin 3-1-1. The Economic Development Department is offering services for businesses which include free business coaching, emergency planning resources, and a Family Business Loan Program.