Austin Energy Updates Electric Vehicle (EV) Buyer's Guide
December 14, 2020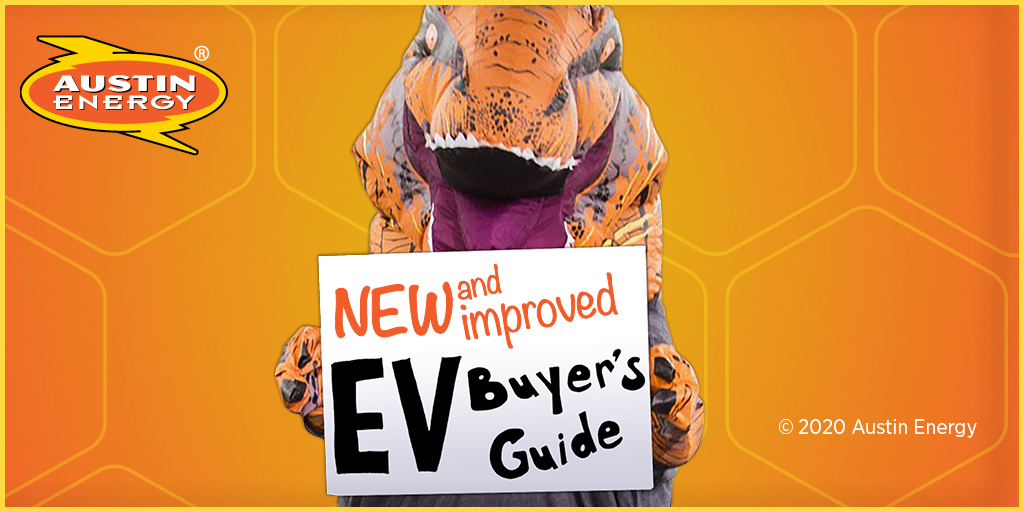 More than 2,000 people purchased an electric vehicle in the Austin area this year. For those in the market for one, Austin Energy's updated EV Buyer's Guide offers a new way to explore local new and used electric vehicle inventory online. The enhanced guide creates a virtual option to explore local EV inventory online, providing a safe way to shop for EVs from the comfort of your home.
The updated guide, available at EV.AustinEnergy.com and part of Austin Energy's Austin Drives Electric Dealership Program, enhances the experience offered by the original EV Buyer's Guide launched in November 2019. Its goal is to help remove barriers of EV adoption by improving the consumer EV buying experience. Electric cars now drive farther, charge faster and come in nearly every price range.
"Austin Energy is committed to the customer experience," said Karl Popham, manager of Austin Energy's Electric Vehicles and Emerging Technology. "We know electric vehicles can help people save money while helping the environment, but we also know most people are unfamiliar with purchasing an electric vehicle. That's why we want to make it as easy as possible for people to understand this process."

The EV Buyer's Guide is the first of its kind to be hosted by a utility. Users can compare models that fit their individual needs and budget, and get information about rebates and incentives, personalized for Austin Energy customers. The guide also offers a full list of charging stations where you can fill up your car with electric fuel. Once a customer finds the EV they are interested in, they can visit the dealership and test drive the EV they found online.
The guide is part of Austin Energy's Austin Drives Electric Dealership Initiative. The initiative has educated and informed nearly 8,000 users across Austin about the benefits of driving electric. The Austin Energy EV team partnered with local car dealerships to provide sales staff training and cross-promotional marketing of the guide. It also helps stimulate the local economy by promoting more EV sales which will assist the City of Austin reach its goal of Net Zero Emissions by 2050.
About Plug-In EVerywhere
To make it even easier for drivers to charge their EV, Austin Energy offers a subscription plan where customers can pay $4.17 a month and get unlimited charging any 1,000-plus level 2 charging ports around town.
Austin Energy Plug-In Fast chargers are also now available and conveniently located near major transit routes. At fast chargers, drivers can charge up and get on their way for only $0.21 per minute, plug-in to plug-out.