City of Austin's Affordable Energy Summit: Empowering service providers to assist Austinites struggling with utility bills
August 18, 2022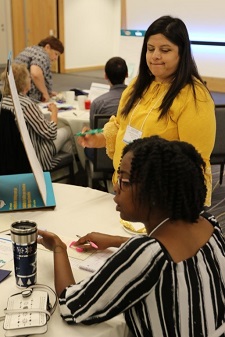 The City of Austin offers one of the most robust Customer Assistance Programs (CAP) in the country, helping City of Austin utility customers in financial need pay their utility bills.
On Monday, Aug. 22 from 9 a.m. to 5 p.m., the City will host its 12th Affordable Energy Summit at the Fairmont Hotel (101 Red River St., Austin, TX). More than 130 representatives from community service providers who work to support low to middle-income families will be in attendance.
Part of the advantage of having community-owned utilities is the city's ability to take special measures to help make Austin more affordable. The summit provides an opportunity to learn about the city's customer assistance programs and utility services, network with other service providers, and provide input on how programs can be improved.
In fiscal year 2021, nearly 35,000 customers qualified for the CAP Discount Program. Total utility bill savings for recipients was approximately $18 million.
For more information, visit coautilities.com/go/cap