Temporary closure of City of Austin walk-in utility payment centers
March 17, 2020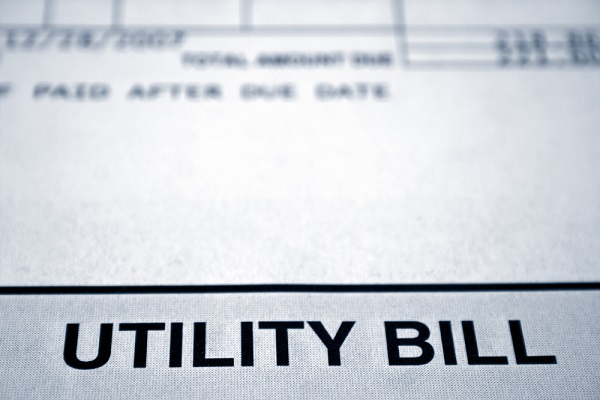 As part of the City of Austin's continued commitment to the health and safety of our community and employees, and in response to the COVID-19 pandemic, walk-in utility payments centers will temporarily close to the public. Effective Wednesday, March 18, these payment centers will be closed:
Rosewood Zaragosa Payment Center
2800 Webberville Road, Suite 110
Austin, TX 78702
North Branch
8716 Research Blvd, Suite 115
Austin, TX 78758
Customers are encouraged to make City of Austin utility payments at www.coautilities.com or to call Customer Care at 512-494-9400 for service needs.
Additional options for customers needing to make payments while our payment centers are closed include:
Paying at authorized locations, including most Austin H-E-B, Fiesta Mart, and Randall's stores
Mailing money order or check to P.O. BOX 2267, Austin, TX 78783-2267 or use a drop box location
Payment drop boxes at the North Branch, as well as

625 East 10th Street and 505 Barton Springs

are still available. Expect 3-5 business days for drop-off payments to process.

The payment drop box at the Rosewood-Zaragosa branch is NOT available at this time.
Please contact the Customer Care team at 512-494-9400 if a customer needs any of the following services:
Make payment arrangements or determine eligibility for Customer Assistance Programs to help with utility bills
Reconnect utility services
Start or stop utility services
Note: Spanish-speaking representatives are available.
As a reminder, the City of Austin has suspended utility shutoffs for non-payment and is providing courtesy reconnections. Customers are asked to call 512-494-9400 to get reconnected.
Austin Energy manages customer care and billing for all City of Austin utilities.

Read previous COVID-19 news release.

---
Actualizaciones: Cierre temporal de los centros de pago de servicios públicos de la Ciudad de Austin
Como parte del compromiso continuo de la Ciudad de Austin con la salud y la seguridad de nuestra comunidad y empleados, y en respuesta a la pandemia de COVID-19, los centros de pago de servicios públicos sin cita previa se cerrarán temporalmente al público. A partir del miércoles 18 de marzo, estos centros de pago estarán cerrados:
Centro de pago Rosewood Zaragosa
2800 Webberville Road, Suite 110
Austin, TX 78702
Sucursal Norte
8716 Research Blvd, Suite 115
Austin, TX 78758
Se recomienda a los clientes a realizar pagos de servicios públicos de la Ciudad de Austin en www.coautilities.com llamar a Atención al Cliente al 512-494-9400 para necesidades de servicio.
Las opciones adicionales para los clientes que necesitan realizar pagos mientras nuestros centros de pago están cerrados incluyen:
Pagar en

ubicaciones autorizadas

, como la mayoría de las tiendas H-E-B, Fiesta Mart y Randall

Envío de giro postal o cheque a P.O. BOX 2267, Austin, TX 78783-2267 o use una ubicación de buzón

Los buzones de pago en North Branch, así como 625 East 10th Street y 505 Barton Springs todavía están disponibles. Espere de 3 a 5 días para que se procesen los pagos. El buzón de pago en la sucursal de Rosewood-Zaragosa NO está disponible en este momento.
Comuníquese con el equipo de atención al cliente al 512-494-9400 si un cliente necesita alguno de los siguientes servicios:
Un acuerdo de pago o para determine la elegibilidad para los Programas de Asistencia al Cliente para ayudar con las facturas de servicios públicos

Reconexión servicios públicos.

Iniciar o desconectar servicios públicos
Nota: representantes de habla hispana están disponibles.
Como recordatorio, la Ciudad de Austin ha suspendido los cortes de servicios públicos por falta de pago y está proporcionando reconexiones de cortesía. Se solicita a los clientes que llamen al 512-494-9400 para volver a conectarse.
Austin Energy administra la atención al cliente y la facturación de todos los servicios públicos de la Ciudad de Austin.