Repowering North-Central Austin
Ensuring Safe, Reliable Electric Service to Our Community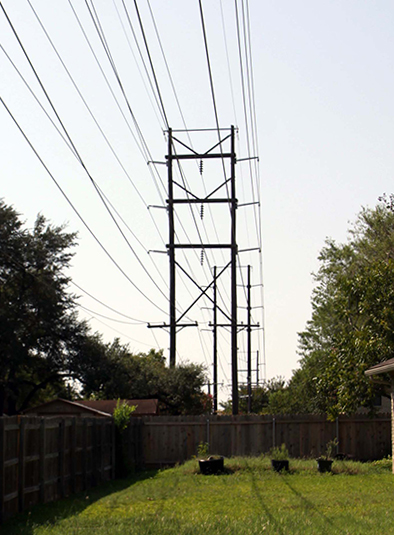 In order to serve the rapid growth and development taking place in North Austin, Austin Energy will upgrade the 811 transmission circuit along North Lamar Boulevard from the Justin Lane Substation south of Morrow Street to Wagon Trail Road near Braker Lane. The upgrade project will also cross Braker Lane into the North Park Estates and Gracywoods neighborhoods.
Current Infrastructure is Outdated
Austin Energy is upgrading the voltage capacity of its older 69 kV transmission lines and infrastructure to 138 kV. In addition to increased capacity, the upgraded lines improve efficiency and ultimately lower costs for customers.
Much of the transmission infrastructure that is being replaced on the 811 transmission circuit project is more than 50 years old. It is being upgraded with a modern, and more safe and reliable infrastructure.
This project is one part of a system-wide upgrade by Austin Energy in all geographic areas of the Austin community. The upgrades will help serve the Austin community well into the 21st century.
Project Location
The 4-mile-long, 811-transmission circuit-upgrade starts at the Justin Lane Substation on North Lamar Blvd. and proceeds north along Lamar crossing at Wagon Trail Road. From there the circuit traverses the North Park Estates and Gracywoods neighborhoods until it reaches the McNeil Substation on Knollpark Drive.
Download an overview of the Repowering North-Central Austin project (pdf)
Public Involvement Process
Austin Energy will communicate with neighborhood associations, residents, businesses, schools and other organizations that may be affected by the project. Austin Energy is communicating with these customers before the work begins and will stay in communication with them throughout the project.
Stay Up-To-Date With This Project
Use the form below to subscribe to periodic email updates on the Repowering North-Central Austin project.
Contact Us
Follow Us
Learn More
Date last reviewed or modified:
10/19/2021