Austin Energy Celebrates National Lineworker Appreciation Day
April 17, 2023
On Tuesday, April 18, Austin Energy recognizes its more than 150 lineworkers for their dedication to ensuring customers have access to safe, reliable power for National Lineworker Appreciation Day.
Lineworkers, also known as Distribution Electricians, work long hours, often in inclement weather and dangerous conditions. They spend countless hours, days and sometimes weeks away from their own families while helping to safely restore power.
"Being a lineworker is a calling for these dedicated, selfless individuals that do the hardest work in energy," said Stuart Reilly, Austin Energy interim general manager. "As first responders for any outage, lineworkers keep the lights on and the energy flowing by safely doing critical work in service of customers."
Austin Energy's lineworkers help maintain more than 12,000 miles of distribution and transmission lines across a 437 square mile area, including Austin and portions of Travis, Williamson and Hays counties.
Check out this video of Keffer Moore sharing his experiences as an Austin Energy lineworker and see photos below of some of the utility's lineworkers, past and present: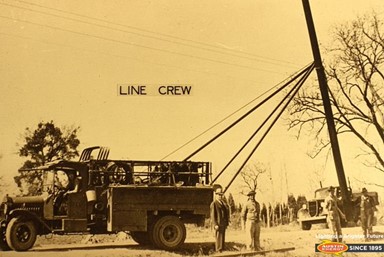 Austin Energy line crew, circa 1920.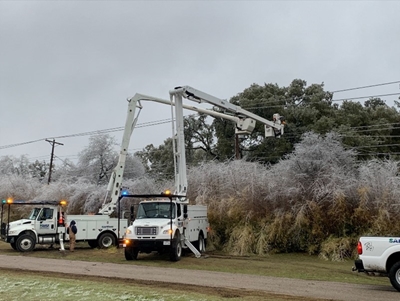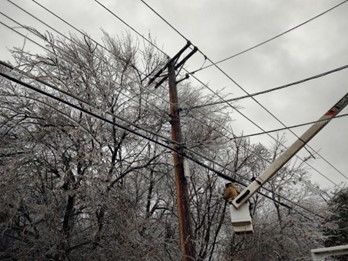 Line crews in February 2023 making repairs during Winter Storm Mara.